The air is crisp and the skies at night are aglow with millions of stars. Spirits are high with anticipation for the coming season. No, I'm not taking about the holidays, I'm referring to the impending kick-off of the Sea Shepherd Conservation Society's (SSCS) Southern Ocean counter-whaling season. Many of those who follow the group see SSCS campaigns as not simply eco-activism, but as a living laboratory for the study of modern irregular warfare at sea.
This year's Antarctic campaign, dubbed "
Operation Zero Tolerance
," will be SSCS' largest ever in terms of fleet size and capability. The fleet includes four ships, a helicopter, eight RHIB's, three UAVs, and more than 120 international volunteer sailors. SSCS has acquired a southern operating base at Seaworks, Williamstown near Melbourne, Australia. Undoubtably, the campaign will also feature new tactics.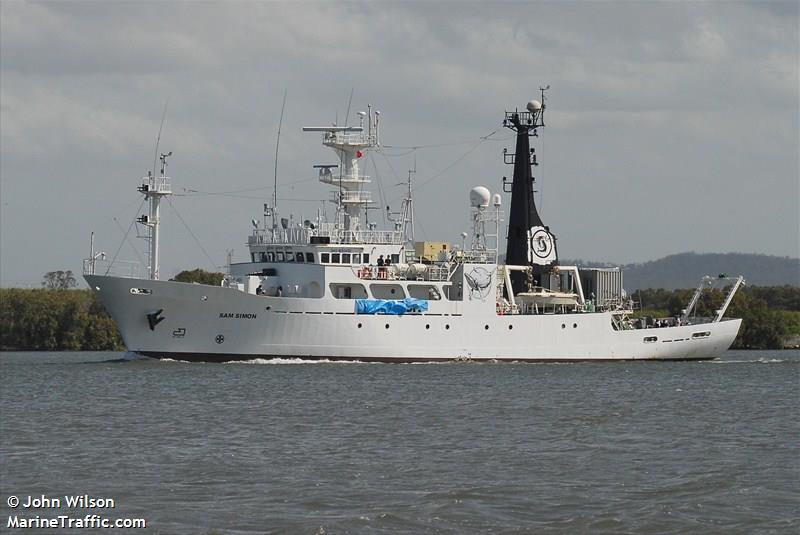 Guess #2 - Is this Sam Simon?
The Sea Shepherds have routinely integrated elements of operational and tactical deception to their campaigns.
Earlier this year
, I made the mistake of taking SSCS press releases at face value and guessed that the new addition to their fleet was a former ice-breaker of German origin. Rumors now abound that the SSCS were likely engaging in a disinformation dissemination campaign. The new ship, named
SSS Sam Simon,
is likely actually the former
KAIKO MARU NO. 8
, a 56 meter survey vessel built in Japan in 1993 (
see matching IMO numbers here
). In late November, the ship was renamed from "
New Atlantis
" and flagged to Tuvalu while inport Brisbane. Reflagging and renaming ships has been a regular tactic of smugglers, pirates, and other groups trying to lay low at sea for as long as there have been ships. This will be an interesting season to be sure.
MTF.
The opinions and views expressed in this post are those of the author alone and are presented in his personal capacity. They do not necessarily represent the views of U.S. Department of Defense, the US Navy, or any other agency.